For years I had suffered from erectile dysfunction before I found my solution for this condition. My personal erectile dysfunction experience was full of embarrassment and frustration. The big question that I had to answer was what to do when the normal erectile dysfunction treatments don't work?
Doctor consultation is the most important part of ED treatment but you must know what to do when the normal treatment fails. Doctors tend to go with ED pills, trimix injections if those fail, and then a penis implant if that fails. There are alternative options but you must advocate for yourself.
So now let's take a look at my personal erectile dysfunction experience. My diagnosis, my treatment programs, the frustration you feel when the normal treatments don't work, and what actually worked for me.
My Erectile Dysfunction Treatment Experience
The biggest surprise that I found with my erectile dysfunction treatment experience was how all of my doctors were set on a very specific treatment path.
This path started with checking for general health issues, followed by oral ED medication, then penis injections if that does not work, and then a penis implant if injections stop working. I found that other treatment options were available but you had to speak out and ask your doctor about them.
This course of treatment is the standard path because it works for most men. But if it does not work for you, there are other options. Unfortunately, most doctors do not give you these options and you have to bring up the subject and ask for other treatments.
This whole process can be very lengthy and frustrating. You need to be preemptive with your treatment plan. If you go to the doctor's and the treatment fails, then you try to reschedule your visits it can take years to work through everything. Always plan one step ahead to help eliminate doctor's visits.
I went through a number of different treatments before I found out what worked for me. This took me years of frustration before I regained my erectile function. I almost went with the implant route and am so glad that I found alternatives.
I found that two things made a huge difference for me. The Eddie device allowed me to have usable erections while figuring out my treatment course. In the end, I found that acoustic wave therapy was what actually worked to allow me to have full natural erections again.
I am going to cover all of the steps that I went and the treatments that I tried before finding what worked for me.
My Personal Erectile Dysfunction Story
I began experiencing erectile dysfunction about six years ago. It started out with weak erections and needing a long recovery period between sex in order to recover. Within a matter of months, it progressed to almost a total inability to have sex.
I remember the embarrassment of talking to my wife about my erectile dysfunction. I got to the point of trying to avoid intimate situations so that I did not have to admit my problem.
When I did finally talk to my wife about it, she was extremely supportive. But that did not reduce my embarrassment or anxiety. This anxiety just makes the situation worse because it will make it even more difficult for a man to get and maintain an erection (source).
I had always avoided doctor visits and I had hoped that my erectile dysfunction would go away on its own but it continued to worsen. My wife finally convinced me to go and have everything checked out.
My First Doctor's Appointment
I am sure that my first doctor's visit about my erectile dysfunction was probably similar to what other men go through. The first talk was difficult because this can be an extremely embarrassing subject.
After going over my issues, the doctor did a normal exam and had me take a number of blood tests. The bloodwork showed that I was diabetic which was the most likely source of my erectile dysfunction.
To treat my diabetes, I began a diet and exercise program in addition to medication. The doctor was hopeful that this would help my erectile dysfunction in the long run.
My Experience with Oral ED Medication
For my erectile dysfunction, the doctor prescribed generic Viagra (Sildenafil). This was my first experience with any of the erectile prescription medications. Usually, they use Sildenafil first because it is the original oral ED medication and usually the least expensive.
Unfortunately for me, I found that Sildenafil did not do much to help my erectile dysfunction. My family doctor wanted to send me on to a urologist at this point without trying any of the other ED medications.
Through my own research, I found that many men find they have different reactions to the different ED drugs. There is Cialis (tadalafil), Levitra (vardenafil), and Stendra (avanafil). While most men have similar reactions to all of the medications, some do much better with one than the others.
Doctors seem to be very hesitant with the other oral ED medications. In general, this is probably because they may be more expensive, and many patients respond in a similar manner to all of the different medications.
If you want to try different medications, you need to ask your doctor. In my opinion, it is worth trying all medications to find which one works best for you. It is really worth trying all of the medications before moving on to penis injections.
Your doctor will not prescribe all of the medications to you at once so you need to have a plan in place to try all of these medications. I found out that you could prearrange with your doctor to contact them to switch medications.
I would try medication for a month and then contact the doctor's office so that they could send in another prescription to try. This could eliminate months off your treatment program of waiting to get back into the doctor's office to switch prescriptions.
My Experience with Penis Injections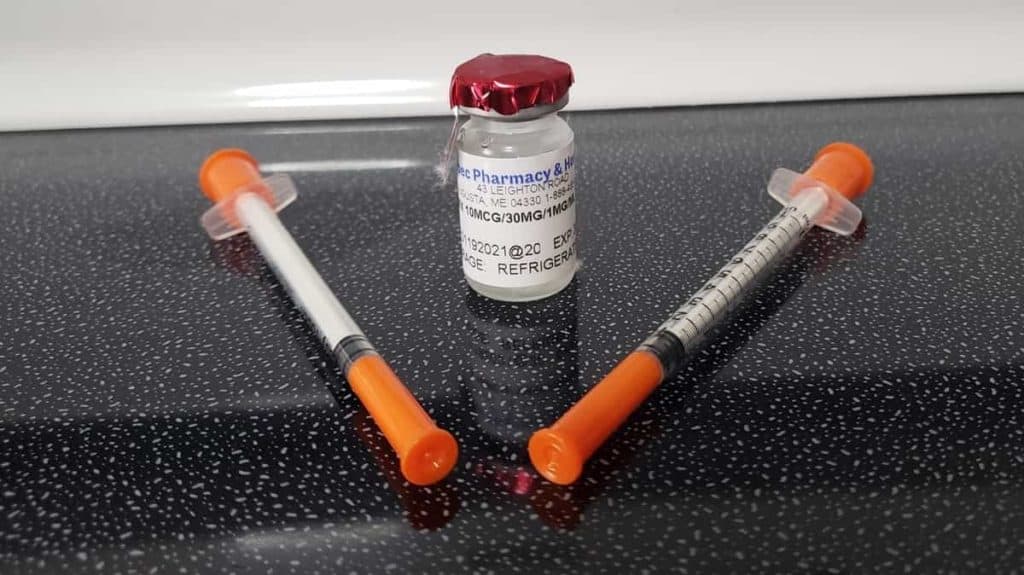 I found that none of the oral ED medications made a significant difference with my issues. My doctor then sent me on to see a urologist to try to help with my erectile dysfunction.
The first thing that the urologist tried was penis injections using a medication called Trimix. I had a lot of trouble with this injection therapy. Like many men, it caused intense pain in the penis (this was from the actual drug and not the injection).
The Trimix would produce a good erection but it would be extremely painful. The pain was so much that I could not even have sex. So I was stuck with an extremely painful erection that I could not use.
A quick Google search of this reaction to Trimix will show the frustration that I had because of this. All of the information is about injection site pain and not about pain from the Trimix itself. You have to dig a lot deeper to find out information on this.
The urologist did not offer a lot of information but there are a lot of other injection therapies that may work for you but you have to look and ask for them. BiMix is the first alternative that you would want to try but other formulations may work for you.
To find out more details including alternative injectables, you can read Intense Penis Pain from Trimix. There are a lot of different options for Trimix that are in this article that your urologist may not even know about.
Initially, I had fairly good results from the penis injections once I found an alternative to the Trimix but my results diminished over time. Eventually, I was no longer able to get a usable erection from the use of penis injections.
Penis Implant The Final Option
When the penis injections began failing me, my urologist suggested that I get a penile implant. For obvious reasons, I was not too fond of this idea. This is an irreversible surgery that will eliminate your natural ability to have an erection.
While this surgery is a miracle for those when everything else has failed. I was not ready to go through this operation without trying everything else that I could.
At this point, my urologist did not have anything else for me to try doing. I tried a couple of different urologists for other ideas but once again the suggestion that I got was for the penile implant.
I decided that if I could not find an alternative treatment within a month, I was going to undergo penile implant surgery. The frustration of not being able to have sex was driving me nuts.
How I was Able to Put Off the Penile Implant
This is when I found the Eddie device. None of my urologists had mentioned this type of device to me. It was a game-changer for me as I struggled with my erectile dysfunction.
The Eddie is a device that helps to trap blood in the penis to aid in maintaining an erection. Unlike novelty penis rings, the Eddie allows for blood to flow into the penis while restricting blood from flowing out of the penis.
The Eddie is an FDA-registered, Class II medical device. This device was designed by urologists to fit the shape of a penis and simply works when all else fails.
I ran the idea past my urologist and he said it was safe to use as directed by the product designers. By using the Eddie device, I was able to achieve an erection that was suitable for sex.
Trust me, using penis injections along with the Eddie device was not an optimal solution but it let me get by for a while. This combination gave me the extra time to search for additional treatment options.
The Eddie will allow you to maintain an erection that is functional to have sex. It may seem a little awkward at first but my wife and I both became pretty comfortable using the device.
I did not want to undergo penis implant surgery. The Eddie gave me an option that I could live with for a little while. I was back to being able to have sex with my wife. This gave me a feeling of well-being and reduced a lot of stress in my life.
What Eventually Fixed My Erectile Dysfunction
My personal erectile dysfunction experience finally came to a happy ending after years of looking. I came across an article about acoustic wave therapy for erectile dysfunction. At this point, I was looking for anything to try to avoid penis implant surgery.
This is a revolutionary therapy that uses a wand-like device to emit gentle shockwaves into the shaft of the penis. These pulses trigger better blood flow by breaking up plaque in the blood vessels and promoting the formation of new blood vessels. These changes promote improved erections.
I ran this treatment by my urologist and he was on board with me trying it. He felt that more research was needed on the effectiveness of the process but that it would not do any harm. He had also been researching this treatment and was interested in the results that I would have.
The biggest provider of acoustic wave therapy is the GAINSWave facilities. This brand is a standardized application of acoustic wave therapy for erectile dysfunction. I decided to go all-in on this treatment and purchased six treatments for the rather expensive price of $2000.
By the time I finished my first six treatments, I was beginning to get some improvement in my erection quality so I purchased another six treatments for $2000. By the time I finished those treatments, I had regained my full erection ability. This was expensive but I did eventually find a cost-saving option.
I was amazed by the effectiveness of these treatments. I went from being on the verge of having penis implant surgery to being able to have full erections without pills, injections, or using any other devices. To me, it was simply a miracle.
I did find that in order to maintain my erection quality I needed to receive some follow-up maintenance sessions. I would never lose my erection ability but would find that the erection quality would diminish if I didn't have a treatment every couple of weeks or so.
This became extremely expensive. Even the initial treatments were difficult to afford. This is when I came across an article about The Phoenix. This device offered the same treatment program that I was paying GAINSWave thousands of dollars for at a fraction of the price.
By utilizing The Phoenix, I was able to improve and maintain my erection quality at a fraction of the price of GAINSWave. If you are concerned about your erection quality, you really owe it to yourself to try this out. There is even a money-back guarantee from the Better Business Bureau A+ rated company if it doesn't work for you.
Do not suffer through the indignity of erectile dysfunction when you may have options. Feel free to contact me if you have any questions about my ED experience.